Pre-order my first book!
Coming to you August 15, 2023.
"A friendly, engaging guide to finishing your first novel, full of helpful tips and techniques."
D. V. Bishop, Author of the Award-winning Cesare Aldo Novels
"This practical and invaluable resource helps beginner authors get to the heart of their story, fill in the gaps, and get across the finish line. For writers looking for a quick and informative roadmap, look no further."
Cynthia Merrill, Editor & Writing Coach
📕 Pre-order on your favorite platform! 📕
This invaluable fiction writer's guide is the resource you need to start—and, more importantly, finish—that novel that you've been itching to write!

Using her tried-and-true methods, writing coach Char arms you with all the knowledge you need to jump feet first into putting your story to paper. Through her engaging instruction, you'll learn how to craft interesting, complex characters that your readers will root for (or against!), avoid plot holes, pacing issues and other common pitfalls that can trip up new writers, write effective dialogue and so much more!

Whether you're writing a contemporary thriller, a historical romance or anything in-between, Char's instruction and hands-on exercises will jumpstart your creative juices and help you fight through writer's block, nail your character's voice and write effective dialogue and finally finish the novel you've been dreaming of.
This book takes you through the process I use with 30+ clients and 200+ students to prepare, plot, and write their books. This is a no-bull method that gives you easy-to-understand theory on the writing craft and plentiful examples on how to utilize this for your own project!
You will learn:
How to prepare a project without missing any key aspects
How to find the heart of your story and identify your themes
How to write a strong and compelling book blurb
How to craft complex and layered characters who can carry the story for you
How to go from idea and characters, to a full outline with chapter treatments
How to choose the correct narrative perspective for your project
How to write prose easier
You will also have:
Examples of character sheets for both your major and your minor characters
A step-by-step method on how to create your one page outline
An example of my character tree method to identify the characters who are most important to your story
Character exercises to help you get to know your characters better
Motivation exercises for whenever you run into a wall with your project, designed to get you unstuck
And plenty more exercises to improve your writing craft!
📕 Pre-order on your favorite platform! 📕
❤️ Hi, I'm Char! ❤️
I have a degree in Filmmaking & Screenwriting, and an MA in Creative Writing, living up in the cloudy country of 📍Scotland📍, where I moved 8 years ago from my home country - Croatia.
I started The Plottery in 2021, sharing writing tips & tricks, and slowly accumulated a strong following of aspiring writers. As people came to me asking for help with their writing struggles, I decided to listen!
Now I coach aspiring writers and teach them how to finish their novel without the struggles they are used to experiencing. I've worked with over 20 personal clients and 200+ students in my Novel Plotting Academy.
Because of my background in film studies, my novel planning methods have roots in writing for screen! I believe screenwriting holds the best secrets to no fluff storytelling, strong plots, vivid characters and natural "show not tell" methods - and it's the reason I've decided to write this book!
👇 Here's what my personal coaching clients say about the methods in this book
Leah | YA Fantasy
I had a basic, underdeveloped plot with little understanding of the basic story beats. Now I have fully fleshed characters and a great plot that I feel excited to continue to write.
Char has been informative, encouraging, and fantastic at problem solving. For the first time in writing I didn't feel alone in the overwhelming process of crafting my novel. She's helped me with learning to enjoy the journey and discard the pressure of perfection.
IG: @ltellisauthor
Leah's author site 📍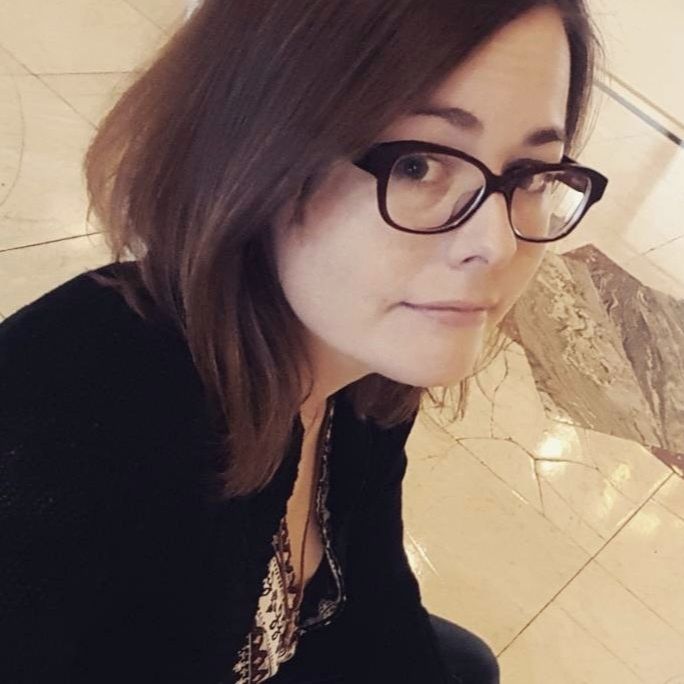 Alexis | Thriller
My project was in need of a rewrite because of a saggy middle.
While working with Char, my character development and plot have changed immensely and all for the better. I found her feedback incredibly helpful and really enjoyed brainstorming with her. She showed enthusiasm toward my story and helped with my confidence moving forward.
I have learned that I'm someone who needs peer/editor feedback in order to remain engaged and motivated with my story. I found Char's knowledge and expertise invaluable and I no longer feel like I'm spinning my wheels.
Gianna | Historical Romance
Before starting Power Plotter, my project was two characters, a cool title, and a half-baked Pinterest board. Since starting the program, it feels tangible and real. I was so scared to actually start writing and dive into these characters because I didn't want to screw it up, but I feel confident in what I have now.
Char has been nothing short of amazing — she's been so flexible and understanding in working with me. I genuinely could not have asked for a better coach to take this from an idea to a real book. She walked me through every step of the process and gives me thoughtful, actionable feedback in every meeting.
The biggest thing I'm taking away from this program is that if you don't write it, no one will! I became so attached to my characters that I felt if I actually wrote them into a story, I would somehow fail them. Char helped me understand that I would be failing them even more by never giving them a chance in a manuscript :)
Vanessa | YA Supernatural Romance
From the first call, Char's knowledge of the writing craft proved to be a game-changer. She unraveled all the issues with the plot, character's relationships, and story development.
Char challenged me to dig deeper and create well-rounded, relatable characters with clear motivations, goals, and conflict. Her plot grid is the best I've seen; she walked me through each section until I had an outline that worked for my story.
Having a concise and clear outline has made my writing flow with ease.
Matthew | Horror
My struggle before starting the program was writing the middle of my novel.
Char helped me see just how powerful character development is. Act 2 wrote itself once I developed all my characters!
Char's plot grid allowed me to focus on my character development and put words to paper. If you're considering this program, please do it! You can always tell when someone is a pantser because their stories lack plotters' planning and structure. It will surprise you how easily plotting can work for you!
Noelle | Fantasy
My story was an incomplete draft and my plot was very messy. I had lost the true meaning amongst everything I had added in.
After working with Char, my plot is solid and the story has proper direction and purpose. I feel that this has taken my story from a general idea/direction to a strong plot with all the key points nailed down.
She really helped me think more broadly about certain aspects of my project and story that I hadn't considered. She was always available to support with any questions I had.
📕 Pre-order on your favorite platform! 📕
Get the easy no-bull methods you need to finally finish that story in your head.
Writing doesn't have to be hard.